Here was my little baby Dax, 1 day old, leaving the hospital in his Graco Snugride car seat.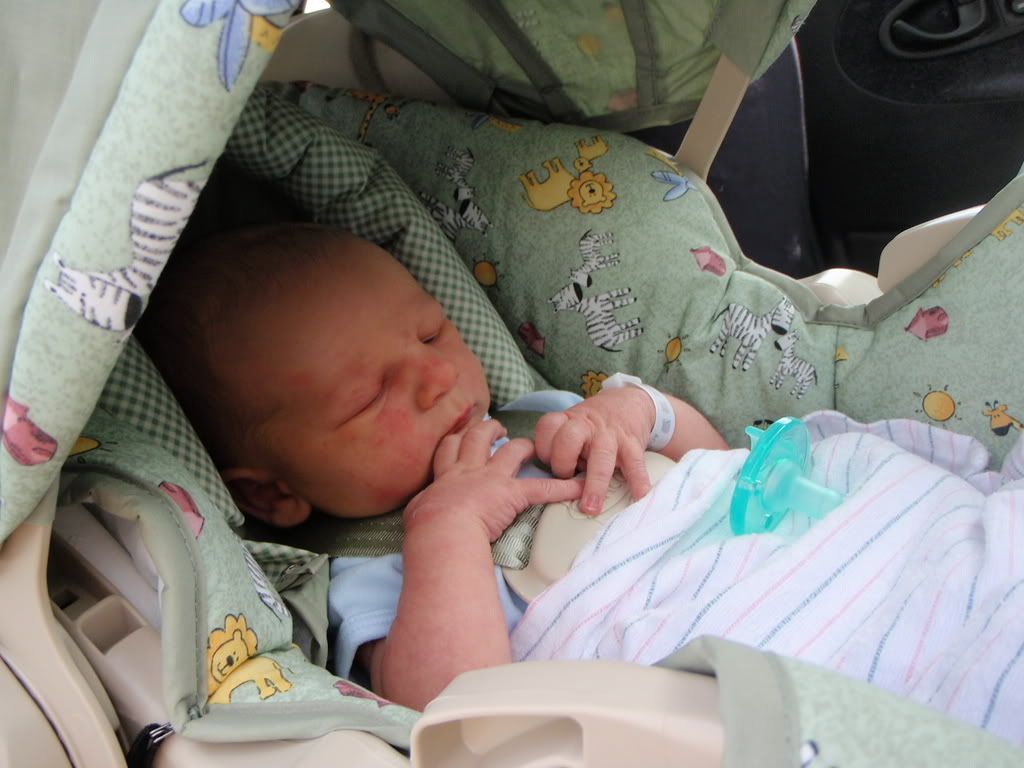 At 4 months, he outgrew the weight limits of that infant car seat, so we bought him a convertible. I looked for one with really high weight limits so that he wouldn't outgrow it again. I was pleased to find one with a 65 pound weight limit, that would allow us to keep him rear-facing to 35 pounds. I've actually seen pictures of a bunch of 4 & 5-yr-olds riding in this seat, so I figured we'd be good for a while.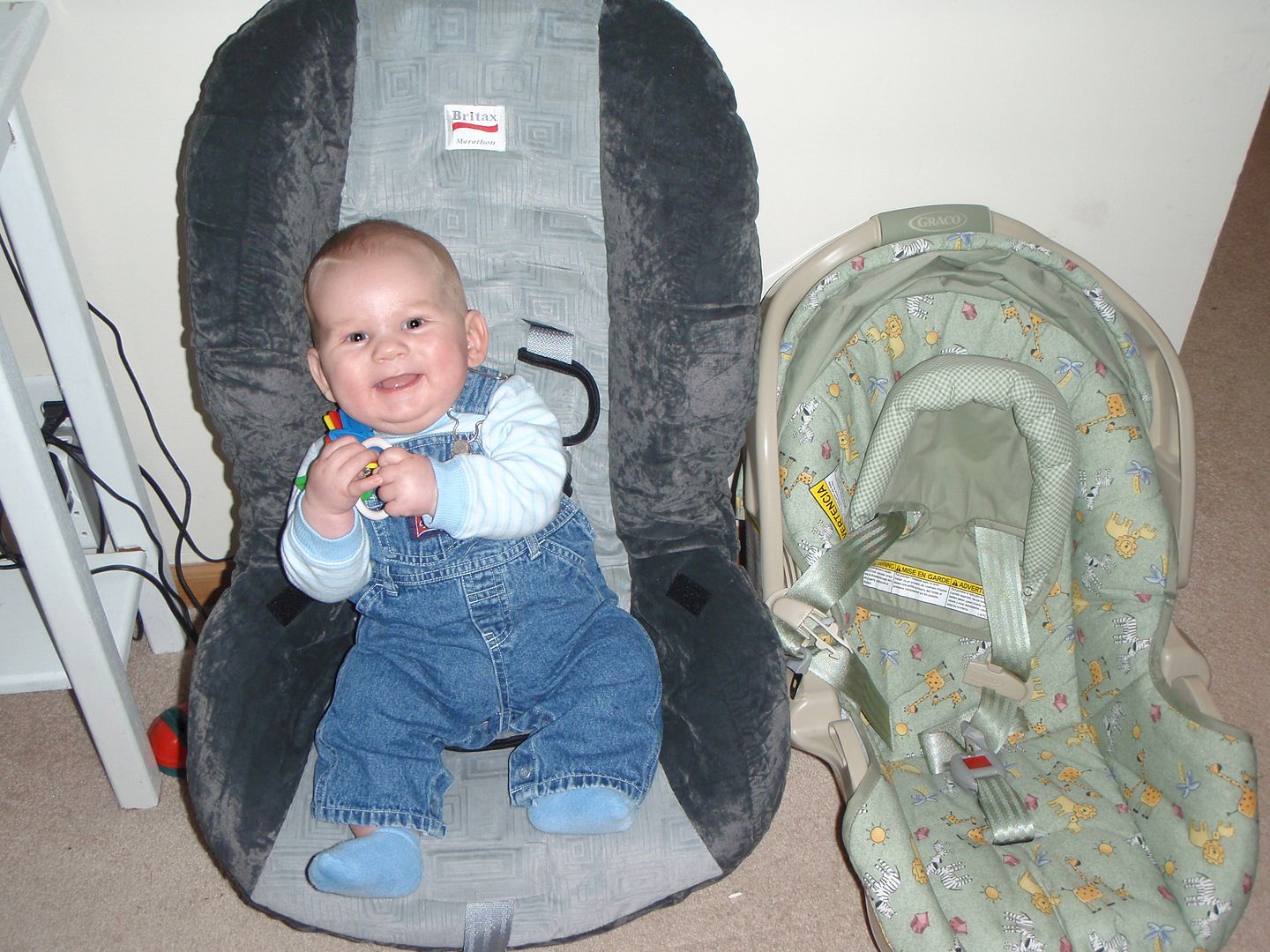 He happily rode rear-facing in this new convertible car seat for the next 20 months of his life
At age 2, he weighed 35 pounds, so we had to turn his seat around to forward facing, earlier than we'd hoped. :(
As I was buckling him into his car seat last week, I noticed that the shoulder straps are level with his shoulders, where they used to be above his shoulders.
I measured Dax. He's 39" tall, and most of it torso. Unfortunately, this means he has outgrown his car seat.
At age 2.5, he's on the tallest (17") strap setting in the Britax Marathon car seat. When a child is forward facing, the straps must be even with or taller than their shoulders. It's even right now.
For now, he still fits our other convertible seat, which is a Recaro Como and goes up to 19" torso (the Britax goes to 17" so we have 2 more inches until he outgrows the other seat).
Hoping the Recaro will last until he's 3 years old... and we'll probably have to buy him the Britax Frontier, which is currently the only car seat on the market that goes to 20" torso height in a 5-point harness. Hopefully that will get us to age 4 or beyond.

Awww. :(